PADI Divemaster Internship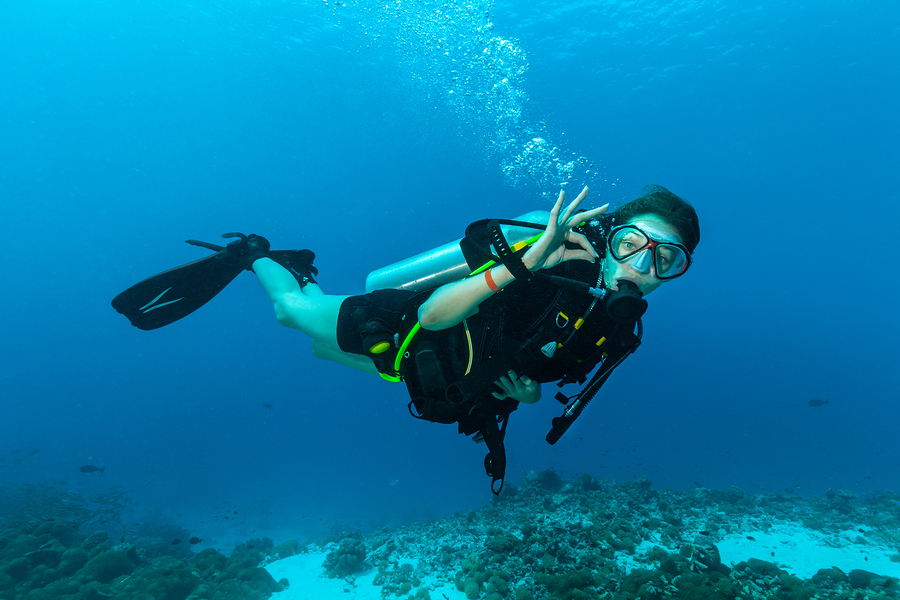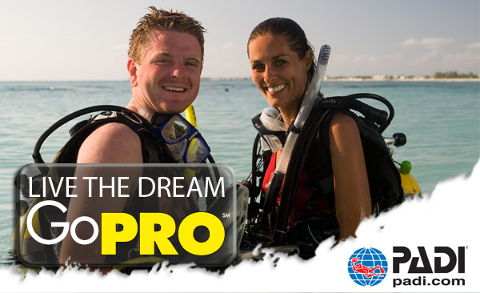 Duration: 90 Days (approx.)
Location: Runaway Bay, QLD
The PADI Divemaster course is your first level of professional training. We strive to ensure that every Divemaster certified by us is trained well beyond the standards and has the experience and skills to tackle any job within the industry.
By working closely with our highly experienced PADI Instructors, you will fine-tune your dive skills, like perfecting the effortless hover, refine your rescue skills so you can anticipate and easily solve common problems. You'll gain dive theory knowledge, management and supervision abilities so you become a role model to divers everywhere. You will also gain experience in all aspects that are involved in a diving operation, such as seamanship skills, management skills, Sales skills and much more.
As a Divemaster Trainee with us, you will help us in the day-to-day operations of our custom-built dive boats, assist us in and around the shop and also assist on as many courses as we can get you on. You will help us ensure that all of our customers are having a safe and enjoyable trip by acting as either a Dive Supervisor, In-Water Dive Guide, Surface Watch, Instructor Assistant or Deck Hand in strict compliance with The Ocean Wanderers Workplace Health and Safety Manual, The PADI Standards as well as the Queensland Code of Practice. Our experienced Instructors and skippers will provide you with all of the support and coaching you need to get you out into the industry as a confident and safe Divemaster.
If you are interested in other fields within the marine industry such as gaining sea time towards your skippers licence, please let us know as we have been working in the industry for a long time and would love to help any way we can to get you the head start needed to excel in the diving industry.
We operate under a best industry practice Quality Management System. Therefore, you will learn the business of diving the way it should be. We do not short-cut this course so you should not be under any time pressure.
What will you learn?
Our PADI Divemaster course not only teaches you to be a leader and take charge of dive activities, but also teaches you many other essential skills that will help you stand out as an outstanding Divemaster to any prospective employer. Through knowledge development sessions, water skills exercises and workshops, and hands-on practical assessment, you develop the skills to organize and direct a variety of scuba diving activities.
Topics and practical workshops include:
· The role and characteristics of the PADI Divemaster
· Supervising dive activities and assisting with student divers
· Diver safety and risk management
· Divemaster conducted programs and specialized skills
· Business of diving and your career
· Awareness of the dive environment
· Dive setup and management
· Mapping an open water site
· Conducting dive briefings
· Organizing a search and recovery project and a deep dive
· Conducting a scuba review and skin diver course
· Assisting with Discover Scuba Diving and leading Discover Local Diving programs
What do you need to enrol?
· Be a friendly and healthy person with a professional attitude, capable to act as a role model,
· Be a qualified PADI Rescue Diver
· Have at least 40 logged dives (if you don't have 40 dives don't worry, just give us a call we can help get your dives up before we start the divemaster program)
· Possess current Oxygen Provider Certificate,
· Possess current First Aid and CPR Certificate,
What do I get?
You will become part of the extended Ocean Wanderers family, receive high quality and customised training, receive discounts on all of our products and most importantly dive with us for FREE even after you are certified (conditions apply). The training will be part-time and run over a few months with a few days work per month. We do not like to rush this course. At the end you will be certified as a PADI Divemaster.
Cost, Booking and Payment
· To take part of the internship, we require a $500 deposit for your PADI materials with the remaining $1300 to be paid before completion of the course
· We will be as flexible as possible around your schedule, however we please ask that you be patient and flexible with us, our offshore trips are at the mercy of the ocean. If the weather doesn't permit us to go offshore we will spend days in the classroom or in the pool practicing your divemaster skills
· Please email us prior to making a booking to have a chat about the program
What's excluded
· Any prerequisite diving certifications up to Rescue Diver
· PADI Membership Fees (once certified)
· PADI Insurance once certified
· Dive gear hire except for tanks and weights
· Travel costs to and from dive departure locations
· Selected dive trips may attract an additional charter fee (discounted) however it is not essential to participate in these types of dives.
Terms and Conditions
eLearning fees are non refundable. You are able to transfer your eLearning to an other PADI dive centre at any time.