zLocal Reefs Double Dive (Certified Divers Only)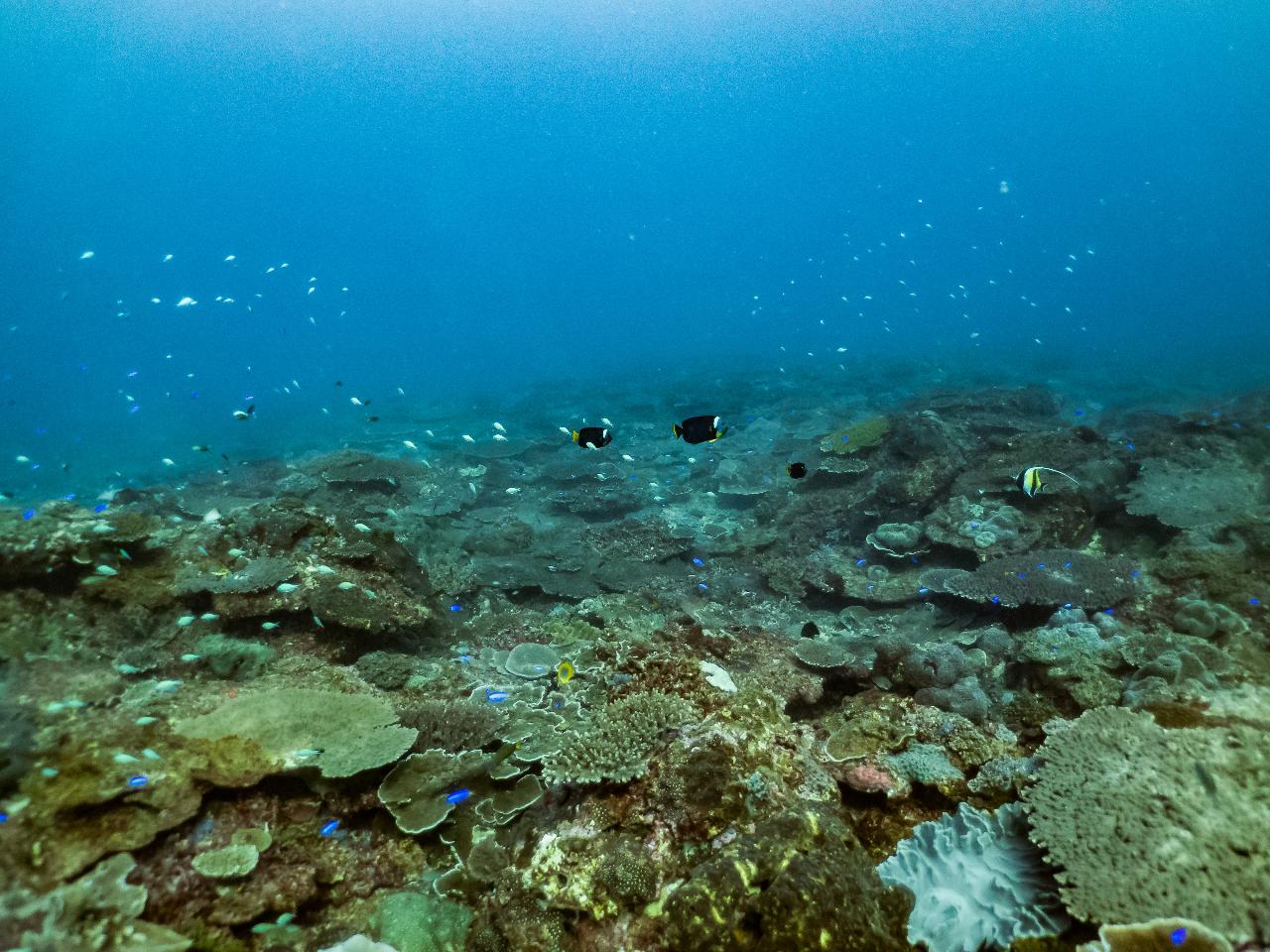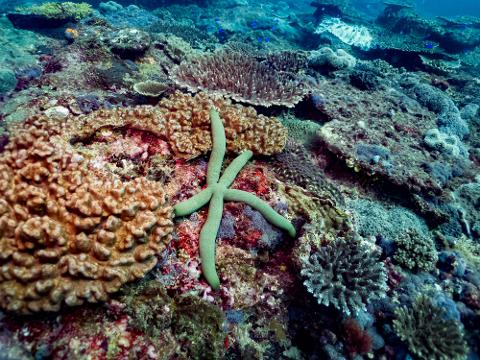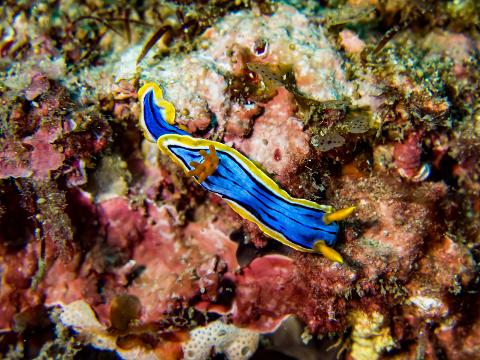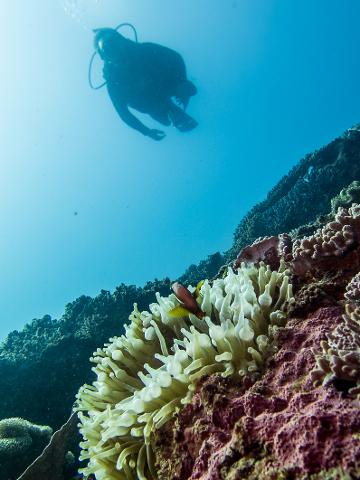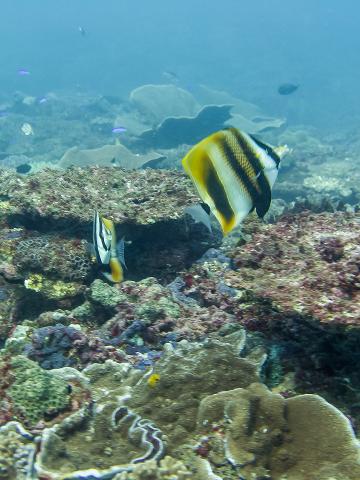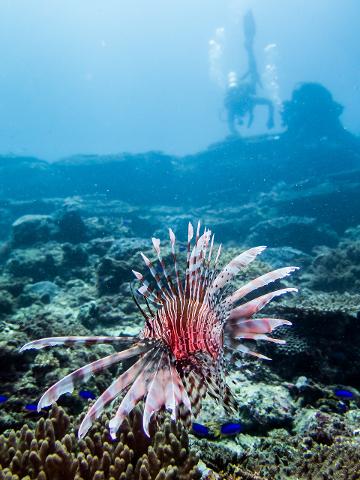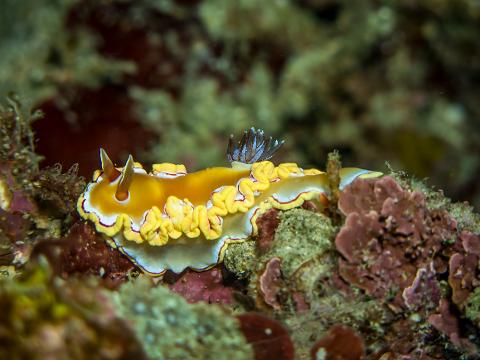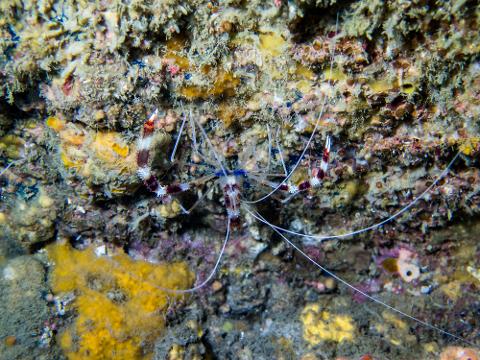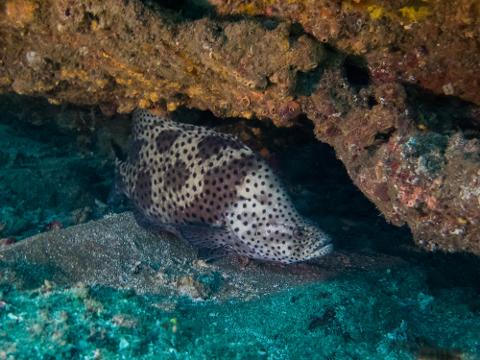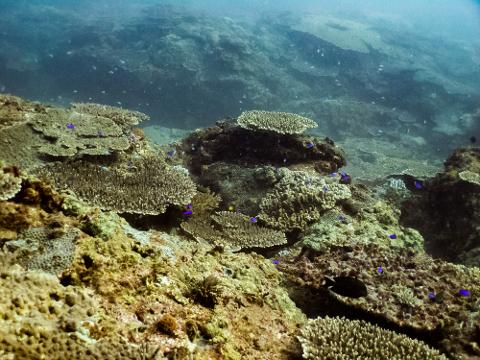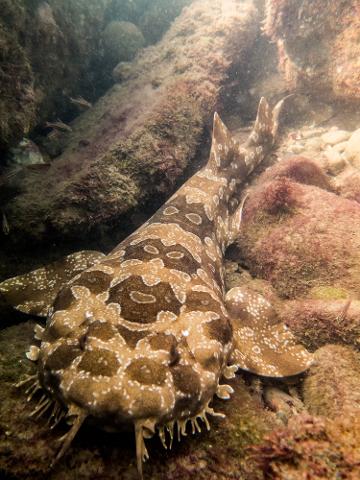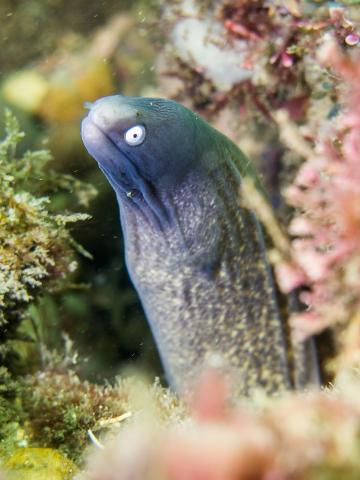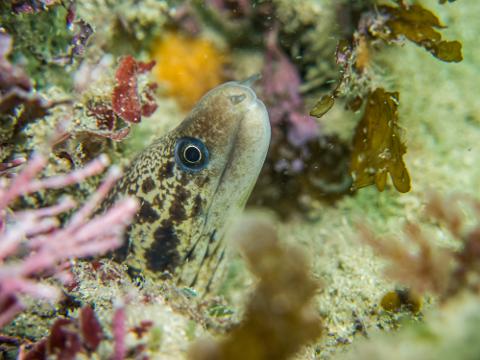 Duration: 5 Hours (approx.)
Location: Mooloolaba, QLD
On your arrival to Sunreef, we will check you in and see that your gear is organized, whether you prefer one of our staff to set up for you, or you would like to do it for yourself. After we verify all paperwork is in order, settle any balances, site divers' certification cards, and ensure gear is organized, we'll then depart out to one of our local reefs. Each diver will be given a thorough briefing about the dive as the boat traverses the calm waters of the Mooloolah River. Once the boat is at the wreck and moored, the crew will help get divers into the water. The dive will last for 50 minutes, or as soon as a diver or their buddy reaches 50 bar, whichever comes first. The divers then return to the shop, where gear is washed for you.
---
The dive sites:

Our sites will vary depending on conditions on the day but will include Mudjimba Island, Shellacey Reef, Caves, Fairyland, Wobby Rock, the Trench, and Hanging Rock. These sites have decent coral coverage, many macro opportunities, and cater to both the beginner and advanced diver. Visibility can vary from 10 to 20 meters with the sites' proximity to the coast and recent weather conditions. Depths vary from 10 to up to 30 meters and it is common to find many tropical fish, nudibranchs, and different crustaceans at these locations.
Night diving on these beautiful locations brings out a lot of different critters too! Lobsters, shrimps, moray eels, giant trevallies and turtles (if you're lucky)!

Fairyland: This magical site has a maximum depth of 17 meters, accessible for all qualification levels. It is a lovely 5 meter wall, 50 meters in length. The top of the wall sits in 12 meters
of water and boasts some of the largest plate corals you will see on our reefs. It is home to an array of tropical reef fishes including the ever popular clown fish, nudibranch, eagle rays, moray eels, barracuda and turtles.
Mudjimba Island: This sheltered reef is perfect for training dives, snorkelers and even the most experienced divers will enjoy the colours this site has to offer. A lovely wall ranging from 16 meters up to 5 meters homes crayfish, wobbegong sharks, loads of nudibranch, cowries shells and even the occasional turtle, along with all the tropical reef fish and corals you would expect from Mooloolaba reefs.
Wobby Rock: As the name suggests this is the site to see wobbegong sharks. This site also has a lot more to offer. With lovely boulders to explore and small swim throughs, this site is also a good spot to search for the grey nurse sharks that use it as a transitional home. You will also encounter large schools of surgeon fish and the occasional turtle.
Caves: This shallow site is often used for our training dives with a maximum depth of 12 meters and a small 1 to 3 metre ledge which homes schools of surgeonfish, wobbegong sharks, small tropical reef fish and turtles. This is the site that we occasionally see manta rays gliding by or stopping for a clean by the cleaner fish on top of the ledge.
---
Reminder for divers:
Please note you will be required to fill out a Divers Statement after booking. This is to be filled out one time only. If you answer "yes" to taking medication (other than contraception and malaria medication), having an injury or illness that may affect your ability to dive, you will need doctors clearance before diving with us. If you are pregnant/trying to become pregnant, you cannot dive.
As with all dives, the night dive is subject to weather, and we will send out an email and text the day before at 3:30 pm to confirm the trip and its departure time.

Please note if you have not dived in the last 2 years you will be required to complete a Scuba Review/Refresher course before you can participate in any diving activities.
These can be arranged on most days at set times provided we have at least 3 days notice. Please contact us on 07 5444 5656 for more information.
This is also in open water and we suggest that you look into seasickness medication to minimize the chance of it impacting your trip.