Scuba Safety Training - Pool Session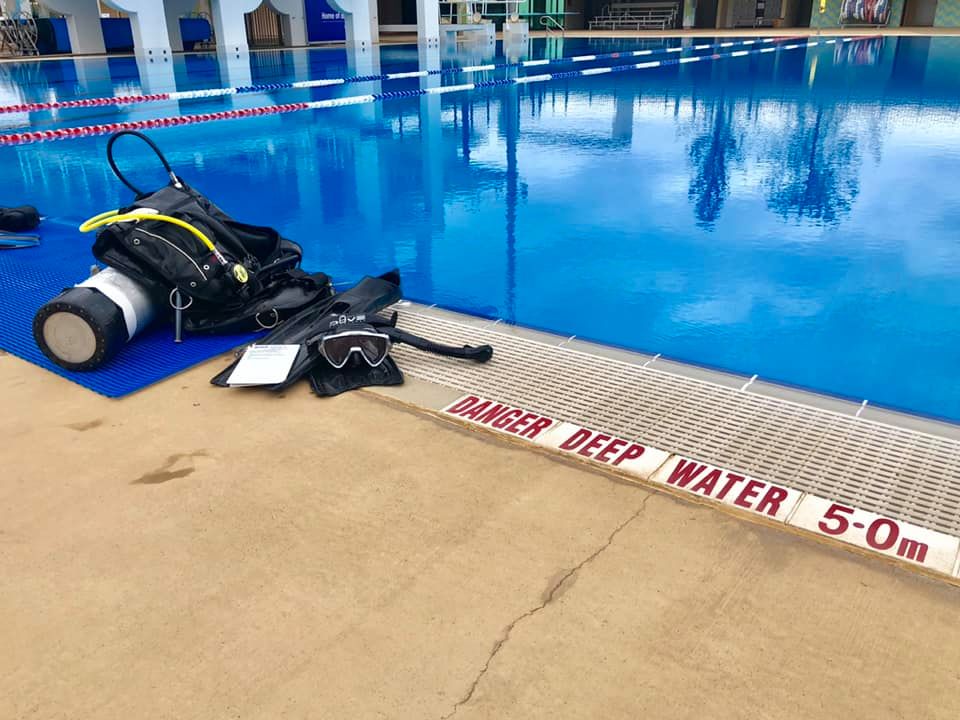 Duration: 3 Hours (approx.)
Location: Southport, Qld
ABOUT THIS SESSION
Midweek evening safety training session at a 5m deep heated dive pool. This will give you the opportunity to practice things that you may haven't done since your open water course. This includes things such as deploying a safety sausage, buddy breathing, remove and replace scuba units on the surface and at depth, blue water safety stops, flooded mask clearing or anything you specifically would like to practice within a controlled environment and under the guidance of a Scuba Instructor. This would also be a great opportunity to test any new equipment you may recently purchased or to simply catch up for a beer afterwards.
Note: this is not a refresher course! If you are rusty in general, we need to schedule a different session for you. You should have recent diving experience and feel confident to dive in general.

DRAFT AGENDA
It's all flexible and subject to change. We have 2.5h from 5:30pm until 8pm (pool closes at 8pm). Email us beforehand with any specific requests. We will provide short briefings for each skill beforehand along with a demonstration.
Assign buddy teams
Briefing
Descent and get comfortable with the weighting within a fresh water environment. Adjust as needed.
Scuba unit remove and replace on the surface,
Weight system remove and replace on the surface,
Deploy an SMB on the surface (safety sausage),
Remove replace scuba unit at depth
Remove replace weight system at depth
Clearing a partially flooded mask
Clearing a fully flooded mask or mask removal and replace (optional)
Buddy breathing and ascent (alternative air source use)
Deploying an SMB at depth using a reel
Deploying a lift bag
Blue Water Safety Stop (hovering practice)
Anything else you wish to practice. Email us beforehand so we can plan ahead.
The finish of the session will be an optional problem solving dive (stress test). This will be a simulated dive with a buddy whilst we will through some unexpected problems at you to solve. This is really a fun session and will help you gaining mental strength and control by practicing your problem solving skills.
POOL RULES - MUST READ!!!
No exposed metals!
Your tanks must have a plastic or rubber tank boot
Your weights need to be within a weight pocket or on a belt with pockets. No weight belts allowed with exposed weights.
The use of scuba gear is only permitted under our supervision and within our hired lane. You cannot bring scuba gear and practice on you own. The pool has strict guidelines for scuba training and we had to go through a pre-qualification process by providing all our qualifications, insurance policies, risk assessments and also sign a hire agreement.
WHAT'S INCLUDED IN THE PRICE?
Lane hire for for the dive pool to conduct scuba training, surface watch, admin costs and insurance
The standard entry of $6 per person is not included in this price and is payable upon arrival at the main entrance/reception.
No dive equipment is included however you can add tank hire or other equipment to your booking on the check-out page. Note: We only have limited numbers of weight belts with pockets. First in best dressed.
PRE-REQUESITS
You must book online to register (spots are limited) bring your diving certification card and complete our online waiver.