Whale Watching Gift Certificate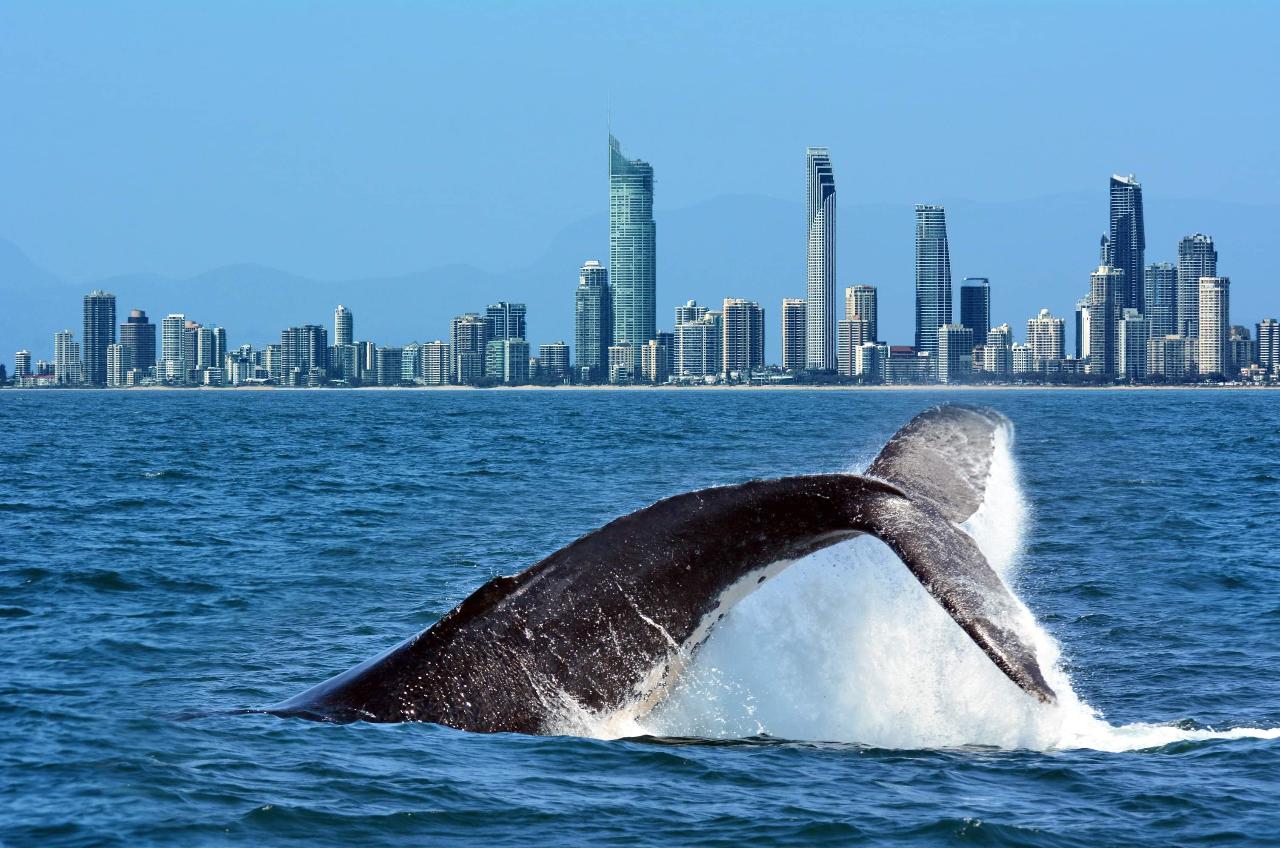 Duration: 4 Hours (approx.)
Location: Hollywell, QLD
There is no doubt that the Gold Coast is an incredibly beautiful part of our planet with glorious beaches, fantastic surfing and great diving right on our doorstep. But we are immensely lucky to be able witness the marvellous migrational patterns of the humpback whale every year as they pass right by our coastline. One of the most spectacular animal shows in the world.
Every year from May to November, thousands of humpbacks whales make the journey from Antarctica, around 5000km, to the warmer waters of Queensland to have their babies. The males come too, but separately of course. They can be very annoying!
If you would like to see this remarkable display, join us on our personalised, small group journey. Enjoy 360-degree views away from the crowds. Watch in delight as these incredible creatures approach our small, low to the water boats.
This is a unique experience not to be missed.
HIGHLIGHTS
· A 3 hour small group whale watching adventure
· Get to know our highly experienced skippers who spend each day either on or under the water
· Learn about the incredible journeys these whales make every year and the extraordinarily unique qualities these whales display
· Although not seeing these gorgeous creatures is exceedingly unlikely, if this occurs, you can come again, our treat.
· Three hours is a long time so we provide a few edible treats.
DEPARTURE TIMES
We depart twice a day six days a week with a special sunset tour every Saturday afternoon. Check our calendar for times and availability.
· 7:15am – 11:00am
· 11:30pm to 3pm
· Sunset tour Saturdays only 3.30pm to 6.30pm
Please remember. The ocean is an amazing force that can change our plans and departure times. But don't be concerned, We will communicate all changes the ocean may want us to make with you. However please understand that all of our trips are weather dependant, we want to ensure that every trip we run is as safe and enjoyable as possible but sometimes the weather doesn't help us out with this.