Southern Gold Coast | Palm Beach Reef & Surroundings | Double Dive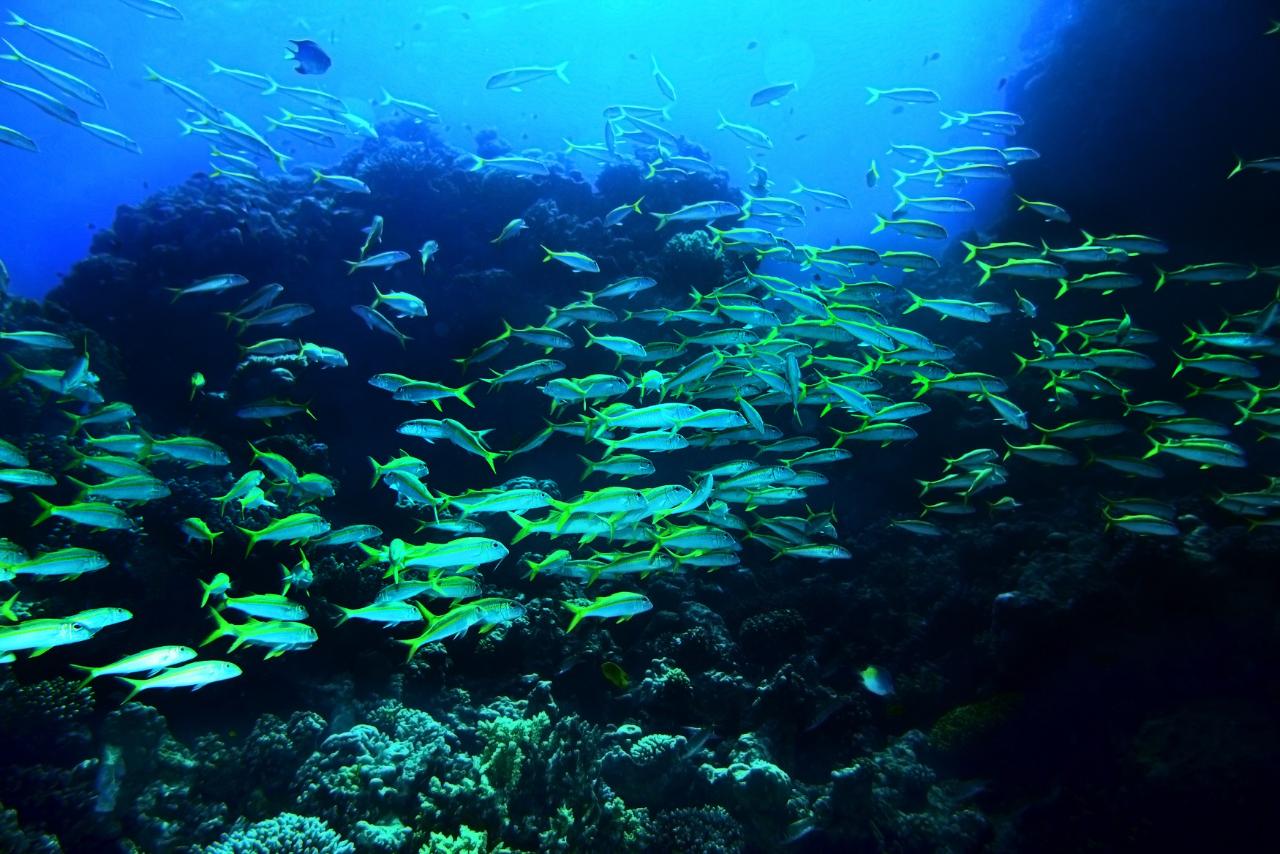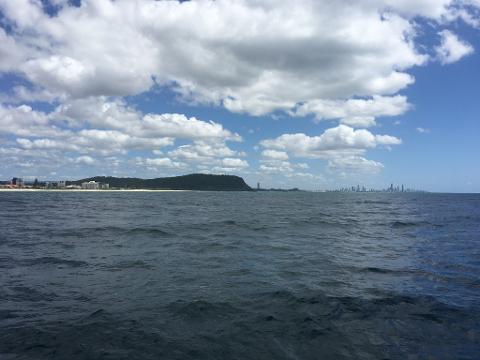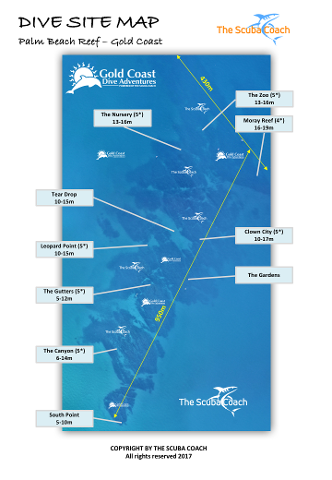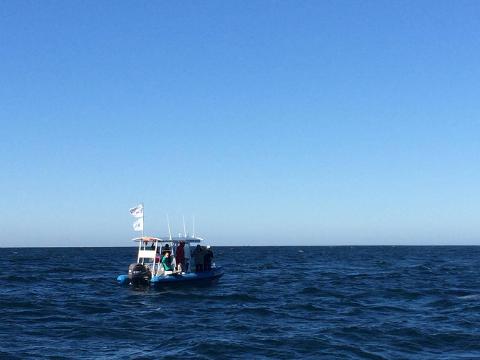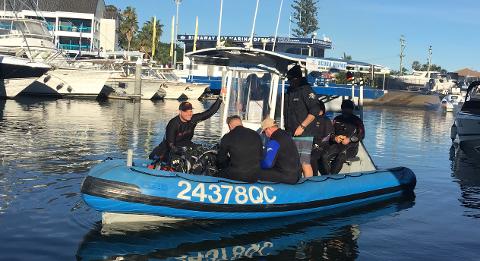 Duration: 5 Hours (approx.)
Location: Runaway Bay, Qld
On this double dive, we explore the southern end of the Gold Coast. Our options include Palm Beach Reef, Mermaid Reef and Kirra Reef. We will choose the best sites based on conditions.
Highlights
Double boat dive
Snacks, fresh fruit and hot soup provided in between dives
Courtesy BURKE spray jackets to keep you warm (colder months only)
In water dive guide provided
Free parking at Marina
Toilet and shower facilities available at the marina
Hire gear available on next page
Palm Beach Reef covers a significantly large area and consist of rock, overgrown with marine fauna such as soft coral and sponges which provides a fantastic underwater playground for all sorts of marine life. During summer, it is a hot spot for Leopard Sharks. Due to the size of the reef, it is ideal for double dives. Popular sites that we visit include:

The Zoo (13m to 16m)
Southern Comfort (10m to 16m)
The Nursery (7m to 14m)
The Canyon (8m to 16m)
Moray Reef (16m to 19m)
Clown City (10m to 17m)
Turtle Point (14m to 16m)
The Gutters (5m to 12m)
Mermaid Reef
consists of Coffee rock and is a large reef. It is between 18m and 22m deep. It is quite different to all other Gold Coast Reef and alway good for a surprise encounter.
Kirra Reef is one of the most mysterious dive sites. Consisting of scattered rocky outcrops covered in kelp fronds, there are scores of hidden gems throughout the reef. Drift from rock to rock and you'll find marine life everywhere, with morays hiding in the most unexpected places. Kirra Reef is an ideal spot for following the smaller species and macro life, discovering the beauty of their marine ecosystem. Porcupine fish and wobbegongs are common, as well as smaller colourful creatures like nudibranchs and flatworms.

Diver Requirements
Be qualified as an Open Water diver with any agency
You must present your diving certification card on the day
You must use a dive computer
You must carry a snorkel and Safety Sausage (Queensland Law)
The Vessel
Our vessel is a fast custom built 6m rigid inflatable with aluminium hull. The boat is fully set up for diving with tank rack, ladder and a shade canopy. Further features include an audio system and all legally required safety equipment. Our top speed is 40knots with a cruising speed of 25 knots depending on wave height.

Meeting Point
The vessel will be parked on the trailer right at the marina entrance. Try to park as close as possible to the boat and come over with your dive equipment. We will fully load the boat prior to launching it via the adjacent boat ramp.
Back-up Site
The trip to Palm Beach on a flat day will take about 20min but can extent to up to 40min in rough seas. Should sea conditions not allow to travel this longer distance within a reasonable amount of time and with a minimum amount of comfort for the divers, the skipper may defer the trip to Greta's Reef, Migaloo Reef, Mermaid Reef & Scottish Prince shipwreck as a back-up plan. A refund will be provided for the difference in price. Sorry but in order to dive Palm Beach, you will have to take a chance.
Terms and Conditions
Please make sure you read our Terms and Conditions incl. our Cancellation Policy, which are available on the check-out page prior to completing this booking.