$100 Gift Certificate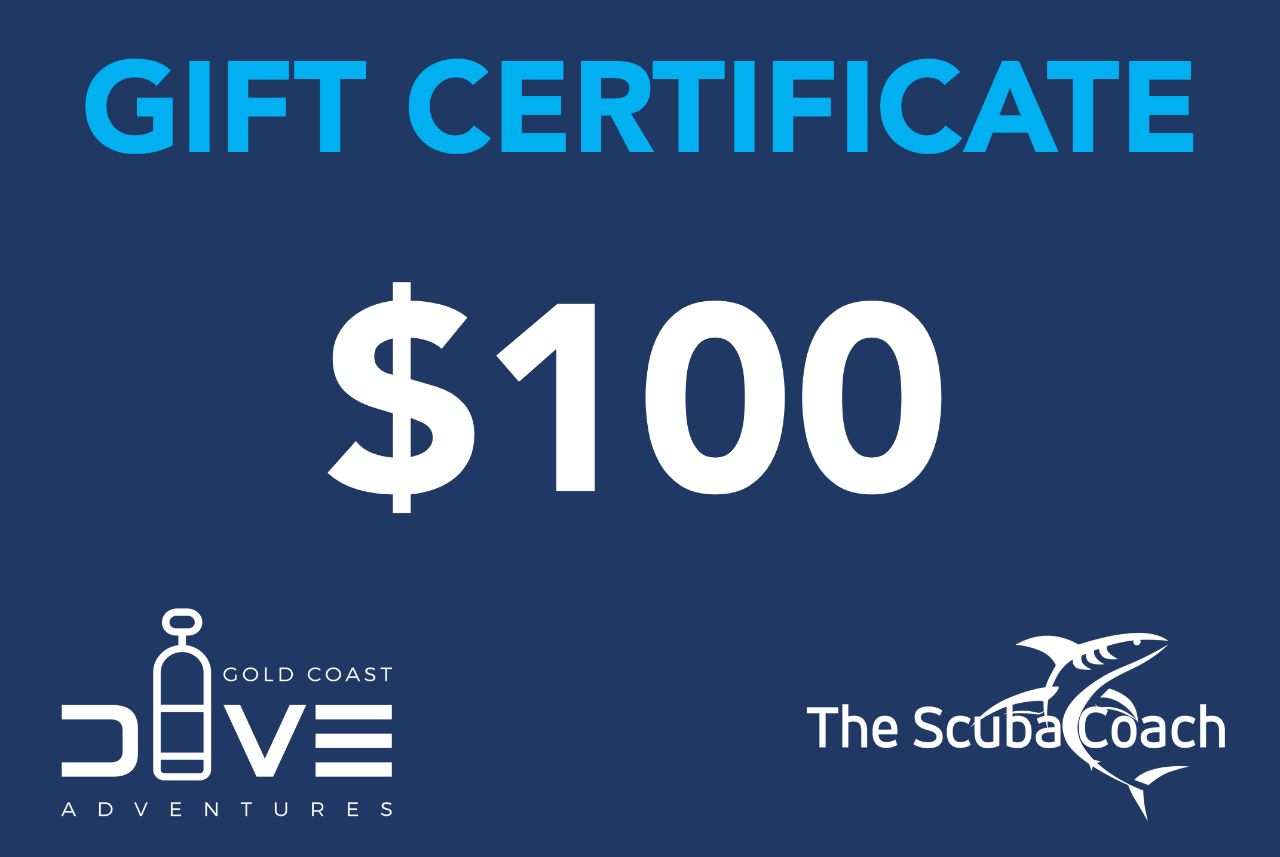 All you need to know
Gift Cards can be redeemed on multiple purchases. The remaining value simply rolls over.
If a purchase exceeds the value of the Gift Certificate, the remaining amount can be paid with another payment method.

Gift Cards or Certificates can be used towards any product offered by The Scuba Coach and Gold Coast Dive Adventures on on www.thescubacoach.com or thescubacoach.rezdy.com or www.GoldCoastDiveAventures.com.au
Good News! This gift certificate also never expires.
How to redeem
Simply book online any product and enter your gift certificate code/number under Promo Code / Voucher on the checkout page.